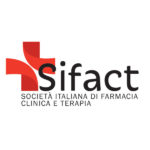 Don't prefer bioresorbable coronary stents over traditional drug-eluting stents.
The recent development of bioresorbable coronary stents (Bioresorbable Vascular Scaffolds, BVS) represent a promising therapeutic option as compared with traditional drug-eluting stents (DES). However, based on the most recent evidence currently available, BVS (the cost of which is approximately double compared with DES) have not confirmed the initial expectations of incremental benefit and therefore do not seem to offer any therapeutic advantage. In particular, comparative studies contrasting BVS with DES have shown the non-inferiority of BVS, which was however vitiated by too wide non-inferiority margins. Some data focused on the end-point of stent thrombosis have shown that BVS could be significantly worse than DES.
Sources
1. Byrne R. Bioresorbable Vascular Scaffolds — Will Promise Become Reality? New England Journal of Medicine, online first, October 12, 2015DOI: 10.1056/NEJMe151233 http://www.nejm.org/doi/full/10.1056/NEJMe1512331?query=TOC
2. Windecker S, Koskinas KC, Siontis G. Bioresorbable Scaffolds vs. Metallic Drug-Eluting Stents: Are We Getting Any Closer to a Paradigm Shift? J Am Coll Cardiol., published online October 12, 2015.
3. Messori A. Incidence of stent thrombosis with bioresorbable vascular scaffolds in comparison with drug eluting stents. JACC 2015 (in press), preprint at URL http://www.osservatorioinnovazione.net/papers/jacc2015absorb.pdf
Attention. Please note that these items are provided only for information and are not intended as a substitute for consultation with a clinician. Patients with any specific questions about the items on this list or their individual situation should consult their clinician.