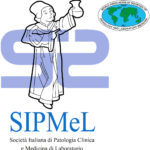 Don't perform the determination of urine glucose for the monitoring of diabetes mellitus.
Urinary glucose measurement lacks the requested diagnostic sensitivity. The test of choice for monitoring diabetic patients is glycated hemoglobin (HbA1c).
Sources
1. Associazione Medici Diabetologi (AMD) - Società Italiana di Diabetologia (SID) - Standard italiani per la cura del diabete mellito 2014.
2. Sacks DB, Arnold M, Bakris GL et al. Guidelines and recommendations for laboratory analysis in the diagnosis and management of diabetes mellitus. Clin Chem 2011; 57: e1-e47
Attention. Please note that these items are provided only for information and are not intended as a substitute for consultation with a clinician. Patients with any specific questions about the items on this list or their individual situation should consult their clinician.