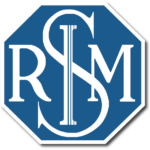 Don't perform routine radiology of the skull in minor head injury.
Minor traumatic brain injury (TBI) is defined as a head injury with or without a history of loss of consciousness, amnesia or confusion, with a Glasgow Coma Score (GCS) of 14 or 15; excluding patients with focal neurological deficit, suspected sunk fracture or with clinical signs of basilar skull fracture.
X-ray of the skull can identify fractures associated with an increased intracranial bleeding risk, but does not identify the intracranial bleeding. Therefore it is not routinely indicated in minor TBI, while Computed Tomography (CT) is considered the reference examination to detect lesions of immediate clinical importance. Performing inappropriate skull radiography in head trauma can delay the execution of CT or other urgent tests and exposes the patient to ionizing radiations unnecessarily. Despite the demonstrated not usefulness of those examinations, many skull radiographs continue to be requested.
A GCS score of 15 (patient fully conscious) absence of risk factors and no symptoms except pain at the point of impact, contraindicate even the immediate execution of CT.
Sources
1. Hendee WR, Becker GJ, Borgstede JP et al. Addressing overutilization in medical imaging. Radiology 2010; 257:240–245.
2. Sistrom CL. The appropriateness of imaging: a comprehensive conceptual framework. Radiology 2009;251(3):637–649.
3. Fitch K, Bernstein SJ, Aguilar MD, Burnand B, LaCalle JR. The RAND/UCLA Appropriateness Method: Users Manual. 2001.
4. Fabbri A, Servadei F, Marchesini G,et al .Clinical performance of NICE recommendations versus NCWFNS proposal in patients with mild head injury J Neurotrauma. 2005; 22(12):1419-1427.
5. Stiell IG, Clement CM, Rowe BH,et al . Comparison of the Canadian CT Head Rule and the New Orleans Criteria in patients with minor head injury. JAMA. 2005 Sep 28;294(12):1511-1518.
6. Pandor A, Goodacre S, Harnan S,. Diagnostic management strategies for adults and children with minor head injury: a systematic review and an economic evaluation. Health Technol Assess. 2011;15(27):1-202.
7. Pullicino G et al. A study on plain X-ray skull imaging in the public Primary Health Care Department in Malta. The Journal of the Malta College of Family Doctors 2018; 7: 4-7
8. Nekuda V et al. Importance of Skull X-ray in Head Trauma. Acta Chir Orthop Traumatol Cech. 2019;86(5):342-347.
Attention. Please note that these items are provided only for information and are not intended as a substitute for consultation with a clinician. Patients with any specific questions about the items on this list or their individual situation should consult their clinician.