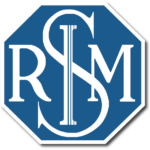 Don't perform routine magnetic resonance imaging (MRI) of the knee in the event of acute pain from trauma or chronic pain.
MRI of the knee is often prescribed before an orthopedic clinical examination or specialist request, to patients of any age; even when this examination is not useful to a therapeutic decision.
Patient history, accurate physical examination and knee radiograph are usually sufficient for diagnosing most of knee injuries that will benefit from a conservative medical and physical treatment. in the absence of clinical signs of alarm, performing a MRI of the knee in the first 4-6weeks in acute pain from trauma or early in chronic pain, does not modify the therapeutic approach, but could lead to incidental findings, to further tests and even to unnecessary surgery which represents a high cost for the community. MRI should be considered only when it will lead to a more accurate diagnosis for the choice of a more adequate treatment.
Sources
1. Hendee WR, Becker GJ, Borgstede JP et al. Addressing overutilization in medical imaging. Radiology 2010; 257:240–245.
2. Sistrom CL. The appropriateness of imaging: a comprehensive conceptual framework. Radiology 2009;251(3):637–649.
3. Oikarinen H, et al. Survey of inappropriate use of magnetic resonance imaging.Insights Imaging. 2013 Oct;4(5):729-33.
4. Fitch K, Bernstein SJ, Aguilar MD, Burnand B, LaCalle JR. The RAND/UCLA Appropriateness Method: Users Manual. 2001.
5. Pompan DC. Appropriate use of MRI for evaluating common muscoloskeletal conditions Am Fam Physicians 2011;83 (8): 883-884.
6. Gómez-García JM. et al. Appropriateness of magnetic resonance imaging requested by primary care physicians for patients with knee pain. International Journal for Quality in Health Care 2018; 30(7): 565–570.
7. Gonzales FM et al. Knee MRI Primary Care Ordering Practices for Nontraumatic Knee Pain: Compliance With ACR Appropriateness Criteria and Its Effect on Clinical Management. Health Services Research And Policy 2019; 16 (3): 289-294.
8. Sims JI et al. Diagnostic accuracy of the Ottawa Knee Rule in adult acute knee injuries: a systematic review and meta-analysis. Eur Radiol. 2020; 30(8):4438-4446.
Attention. Please note that these items are provided only for information and are not intended as a substitute for consultation with a clinician. Patients with any specific questions about the items on this list or their individual situation should consult their clinician.