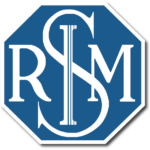 Don't perform preoperative chest x-rays in the absence of clinical signs or symptoms which indicate diseases that could affect the outcome of the surgery.
Clinical evidence does not support the routine performance of preoperative chest radiography, without a specific reason suggested by medical examination or the history of the patient. In the absence of cardiopulmonary signs or symptoms routine preoperative chest radiographs uncommonly add significant clinical information that could influence patient care and should be weighed against adverse effects, including radiation exposure and potential morbidity from the investigation of incidental findings.
The decision to perform a chest radiograph should principally derive from the needing to investigate a clinical suspicion for acute or stable chronic cardiopulmonary disease in advanced patient age (especially >70 years).
Sources
1. Hendee WR, Becker GJ, Borgstede JP et al. Addressing overutilization in medical imaging. Radiology 2010; 257:240–245.
2. Sistrom CL. The appropriateness of imaging: a comprehensive conceptual framework. Radiology 2009;251(3):637–649.
3. Fitch K, Bernstein SJ, Aguilar MD, Burnand B, LaCalle JR. The RAND/UCLA Appropriateness Method: Users Manual. 2001.
4. AnnBouillot JL, Paquet JC, Hay JM, Coggia M. Is preoperative systematic chest x-ray useful in general surgery? A multicenter prospective study of 3959 patients. ACAPEM. Association des Chirurgiens de l'Assistance Publique pour les Evaluations Médicales. Ann Fr Anesth Reanim. 992;11(1):88-95.
5. Hong BW, Mazeh H, Chen H, Sippel RS. Routine chest X-ray prior to thyroid surgery: is it always necessary? World J Surg. 2012 Nov;36(11):2584-9.
6. NICE Guideline 2016. Routine preoperative tests for elective surgery. www.nice.org.uk/guidance/ng45
Attention. Please note that these items are provided only for information and are not intended as a substitute for consultation with a clinician. Patients with any specific questions about the items on this list or their individual situation should consult their clinician.