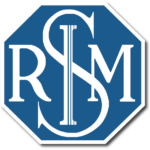 Don't perform magnetic resonance imaging (MRI) for non-traumatic headache in the absence of warning clinical signs.
Too many MRIs are performed at the first sign of non-traumatic headache; In addition, the clinical suspicion is rarely mentioned in the request, which would suggest how to perform an appropriate examination, as there are different ways to perform an MRI examination depending on the question to resolve.
Performing an MRI (with and without contrast agents) in patients with a headache, without specific risk factors for structural diseases, does not change the management nor improve clinical outcomes. Patients with a significant probability of structural sickness that require immediate attention are identified by clinical history and / or examination. Eventual incidental findings as a result of MRI examination may lead to further additional testing and expensive treatments that don't improve the welfare of the patient.
Sources
1. Hendee WR, Becker GJ, Borgstede JP et al. Addressing overutilization in medical imaging. Radiology 2010; 257:240–245.
2. Sistrom CL. The appropriateness of imaging: a comprehensive conceptual framework. Radiology 2009;251(3):637–649.
3. Oikarinen H, et al. Survey of inappropriate use of magnetic resonance imaging.Insights Imaging. 2013 Oct;4(5):729-33.
4. Fitch K, Bernstein SJ, Aguilar MD, Burnand B, LaCalle JR. The RAND/UCLA Appropriateness Method: Users Manual. 2001.
5. Kuruvilla DE, Lipton RB. Curr Pain Headache Rep. 2015;Jun;19(6):17.
6. Katz M. The Cost-Effective Evaluation of Uncomplicated Headache. Med Clin N Am 2016; 100: 1009–1017.
7. Gadde JA et al. Neuroimaging of Adults with Headache. Appropriateness, Utilization, and an Economical Overview. Neuroimag Clin N Am 2019; 29: 203–211.
Attention. Please note that these items are provided only for information and are not intended as a substitute for consultation with a clinician. Patients with any specific questions about the items on this list or their individual situation should consult their clinician.