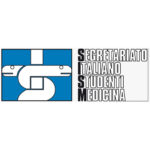 Don't perform any diagnostic or therapeutic procedure without having previously collected the medical history and information on possible allergies or pre-existing diseases of the patient.


The collection of the medical history represents, in most cases, the first contact with the patient, including the family history and the remote and prior pathological history. It is thus fundamental that the medical history collects as many details including, indeed, pre-existing diseases that could have a role in the pathological progression of the patients and eventual allergies. In particular, attention must be given to kidney related diseases and allergies to contrast agents in order to avoid exposing the patient to examinations that would involve avoidable risk. Due to the importance of this process, the student should receive an adequate formation on the compilation of medical record and on the approach with the patient during this delicate phase, in order to acquire the necessary information that will allow him to proceed to a more targeted and safe instrumental and diagnostic analysis.
Sources
1. Choosing Wisely Canada. The College of Family Physicians of Canada: Eleven things physicians and patients should question [Internet]. 2014 [cited 2017 Jun 5]
2. Davenport MS, Perazella MA, Yee J, et al. Use of Intravenous Iodinated Contrast Media in Patients with Kidney Disease: Consensus Statements from the American College of Radiology and the National Kidney Foundation. Radiology. 2020;:192094.
3. Aslan G, Afsar B, Sag AA, et al. The Effect of Urine pH and Urinary Uric Acid Levels on the Development of Contrast Nephropathy. Kidney Blood Press Res. 2020;45(1):131-141.
4. Vlachopanos G, Schizas D, Hasemaki N, Georgalis A. Pathophysiology of Contrast-Induced Acute Kidney Injury (CIAKI). Curr Pharm Des. 2019;25(44):4642-4647.
5. Amiri A, Ghanavati R, Riahi beni H, Sezavar SH, Sheykhvatan M, Arab M. Metabolic Syndrome and the Iodine-Dose/Creatinine Clearance Ratio as Determinants of Contrast-Induced Acute Kidney Injury. Cardiorenal Med. 2018;8(3):217-227.
6. Sanan N, Rowane M, Hostoffer R. Radiologic Contrast Media Desensitization for Delayed Cardiac Catheterization. Allergy Rhinol (Providence). 2019;10:2152656719892844.
Attention. Please note that these items are provided only for information and are not intended as a substitute for consultation with a clinician. Patients with any specific questions about the items on this list or their individual situation should consult their clinician.