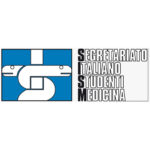 Don't neglect to gather informations not only about the benefits, but also about the contraindications or side effects of the diagnostic or therapeutic procedures.


The adverse reactions caused by the administration of drug treatments and the execution of diagnostic examinations (especially if a contrast agent is utilised) represent a particularly relevant threat in modern medicine. It is then fundamental for medical students to have the right tools to investigate further on every aspect of the diagnostic and therapeutic procedures they have to face, and to be motivated to do so. This necessity is even more relevant if we consider that up to half of the adverse reactions could be avoided or at least reduced through investigation and further knowledge of the used drug and of the assisted patient.
Sources
. Coleman JJ, Pontefract SK. Adverse drug reactions. Clin Med (Lond). 2016;16(5):481-485;
2. Morzycki A, Bhatia A, Murphy KJ. Adverse Reactions to Contrast Material: A Canadian Update. Can Assoc Radiol J. 2017;68(2):187-193;
3. Brinkman DJ, Tichelaar J, Schutte T, et al. Essential competencies in prescribing: A first european cross-sectional study among 895 final-year medical students. Clin Pharmacol Ther. 2017;101(2):281-289.
Attention. Please note that these items are provided only for information and are not intended as a substitute for consultation with a clinician. Patients with any specific questions about the items on this list or their individual situation should consult their clinician.