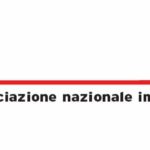 Don't maintain routine preoperative fasting since the midnight preceding the elective surgery.
Even today, in many surgical units patients are invited to fast solids and liquids since the midnight preceding surgery, even though it is shown that this practice does not reduce the possibility of aspiration into the airway in case of general anesthesia. Indeed, scientific literature shows that drinking water before surgery produces significantly less gastric volumes in patients not considered at risk, defined class 1 (healthy patient) or 2 (mild systemic disease) according to ASA (American Society of Anesthesiology) classification.For these reasons patients ASA I and II and patients not affected by diseases impacting the digestive function (obesity, gastroesophageal reflux, diabetes) can take clear liquids up to two hours before surgery (water, tea, chamomile tea, black coffee … i.e. anything that has the effect of "transparency"). To help patients in medication intake in the immediate pre-operative, you may administer up to 30 ml of water. If the surgery is postponed, the opportunity of administer some water to avoid excessive thirst and dehydration should be considered. Adults undergoing emergency surgery should be treated as if they were on a full stomach. The caring approach must be interdisciplinary and involve all persons appointed to manage the "preoperative fasting".
Sources
1. Brady M., Kinn S., Stuart P. Preoperative fasting for adults to prevent perioperative complications ( Review). Cochrane Database of Systematic Reviews. 2003, Issue 4. Art.No. CD004423.
2. Soreide E., Eriksson L.I., Hirlekar G., Erikosson H., Henneber W., Sandin R., Raeder J. Pre-operative fasting guidelines: an update. Acta Anaesthesiol Scand 2005; 49.1041-1049.
3. Westby M, Bullock I, Gray W, Lardner-Browne C, Rashid R, Perioperative fasting in adults and children, Clinical Practice Guidelines, Royal College of Nursing, 2005;1-14.
Attention. Please note that these items are provided only for information and are not intended as a substitute for consultation with a clinician. Patients with any specific questions about the items on this list or their individual situation should consult their clinician.