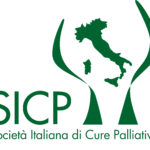 Don't implement programs/pathways aimed at improving the quality of end of life care that are neither proven to be effective or included in specific research programs, unless they are supported and monitored by medical staff belonging to a specialised palliative care team.
The various international experiences regarding the development, implementation and assessment of the Liverpool Care Pathway, which was devised with the aim of improving the quality of end-of-life care in non-palliative care settings; primarily hospitals, demonstrated that it is much more difficult to instil better practices than originally thought. Without the support of adequate training and monitoring by palliative care teams, the diffusion of the LCP in England resulted in serious problems that negatively impacted public opinion with repercussions on the entire palliative care system. Before attempting to transfer hospice end-of-life care "good practice" into a non-specialized setting, a careful monitoring processes and proper assessment of the program by competent structures must be in place.
Sources
1. Costantini M, Romoli V, Di Leo S, et al. Liverpool Care Pathway for patients with cancer in hospital: a cluster randomised trial. Lancet 2014; 383(9913): 226-237.
2. Department of Health. More care, less pathway. A review of the Liverpool care Pathway. Published 15 July 2013.
3. Department of Health. One Chance to Get it Right: how health and care organisations should care for people in the last days of their life. Published 26 June 2014.
Attention. Please note that these items are provided only for information and are not intended as a substitute for consultation with a clinician. Patients with any specific questions about the items on this list or their individual situation should consult their clinician.