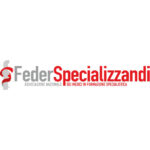 Don't hesitate to ask to be appropriately evaluated during your learning process.
The competence evaluation is a fundamental stage in the learning process. A resident should always be extensively evaluated in order for him to acquire all the requested skills to become a professional who can face future challenges. In recent years, the Competency-Based Model has internationally been established, a medical education model based on the acquisition of skills. To facilitate evaluation during training course, some tools have been introduced (Milestones; Entrusted Professional Activities) that might be routinely used.
Sources
1. Lee GB, Chiu AM. Assessment and feedback methods in competency-based medical education. Ann Allergy Asthma Immunol 2022;128:256-62. doi: 10.1016/j.anai.2021.12.010. Epub 2021 Dec 17. PMID: 34929390.
2. Ten Cate O. A primer on entrustable professional activities. Korean J Med Educ 2018; 30: 1-10. doi: 10.3946/kjme.2018.76.
3. Swing SR. The ACGME outcome project: retrospective and prospective. Med Teach 2007;29: 648-54. doi: 10.1080/01421590701392903
4. Ten Cate O. Nuts and bolts of entrustable professional activities. J Grad Med Educ 2013;5:157-8.
5. Ten Cate O. Entrustability of professional activities and competency-based training. Med Educ 2005; 39:1176-7. doi: 10.1111/j.1365-2929.2005.02341.x.
6. Entrustable Professional Activity is (EPA) fast facts - Royal College https://www.schulich.uwo.ca/surgery/docs/cbme_docs/Royal%20College%20EPA%20Fact%20Sheet.pdf
Attention. Please note that these items are provided only for information and are not intended as a substitute for consultation with a clinician. Patients with any specific questions about the items on this list or their individual situation should consult their clinician.