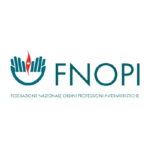 Don't heat the milk to inappropriate temperatures to prevent nutrient decomposition and store it properly.
Exposing milk to high temperatures (over 80 °C [176 °F]) may induce changes in the fatty acid profile if compared to fresh breast milk. To avoid the nutrient destruction, the right preparation must be respected. Evidence shows that the major changes in the overheated milk affect amino acids essential for human growth. The right heating of the milk (in particular powder formulas) must be guaranteed at a temperature not lower than 70 °C (158 °F) to prevent the proliferation of bacteria, of which the most common and feared is E. sakazakii, responsible for meningitis, septicemia and necrotizing enterocolitis. Once the packaging is open, an adequate storage of artificial milk (liquid or prepared) is pivotal: the milk must stay in a refrigerator at 4 °C (39,2 °F) until its following use, since it reduces the bacterial growth if compared with temperatures between 5 – 65 °C. (41 – 149 °F).
Sources
1. Meltretter A, Becker C, Pischetsrieder F: Identification and site-specific relative quantification of beta-lactoglobulin modifications in heated milk and dairy products. Pubmed J Agric Food Chem. 2008 Jul 9; 56(13): 5165-71.
2. Bransburg-Zabary S, Virozub A, Mimouni: PUBmed. Human Milk Warming Temperatures Using a Simulation of Currently Available Storage and Warming Methods. 2015 Jun 10; 10(6): e0128806.
3. Giovannini M, Verduci E, Ghisleni D, and al: The Journal of International Medical Research;Enterobacter sakazakii: An Emerging Problem in Paediatric Nutrition 2008; 36: 394–399.
Attention. Please note that these items are provided only for information and are not intended as a substitute for consultation with a clinician. Patients with any specific questions about the items on this list or their individual situation should consult their clinician.