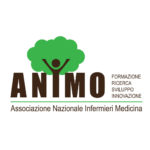 Don't leave in place any type of venous catheter (central; peripheral; short, medium or long term) if the problem for which it was set is no longer present.
Often in daily practice, vascular devices are left in place only for the likelihood that once removed they can be necessary again. The main guidelines indicate that in order to prevent and reduce complications (infections, phlebitis, thrombosis) a venous catheter should be removed as soon as possible, unless the signs that induced its placement are lasting.
Sources
1. Boeri C, Castando A, Giordano A, Melo T, Bagarolo R, Magri M. La somministrazione di farmaci tritati e camuffati nelle RSA: prevalenza e implicazioni pratiche. Evidence 2013;5 (10): e1000060.
2. Salmon D, Pont E, Chevallard H, Diouf E, Tall M, Pivot C, et al. Pharmaceutical and safety considerations of tablet crushing in patients undergoing enteral intubation. Int J Pharm 2013;443(1):146-153.
3. Bankhead R, Boullata J, Brantley S, Corkins M, Guenter P, Krenitsky J, et al. Enteral nutrition practice recommendations. JPEN J Parenter Enteral Nutr 2009 Mar-Apr;33(2):122-167.
4. Stubbs J, Haw C, Dickens G. Dose form modification-a common but potentially hazardous practice. A literature review and study of medication administration to older psychiatric inpatients. International psychogeriatrics 2008;20(3):616-627.
5. Phillips NM, Nay R. A systematic review of nursing administration of medication via enteral tubes in adults. J Clin Nurs 2008;17(17):2257-2265.
Attention. Please note that these items are provided only for information and are not intended as a substitute for consultation with a clinician. Patients with any specific questions about the items on this list or their individual situation should consult their clinician.