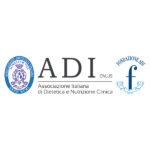 Don't encourage an extensive and indiscriminate use of dietary supplements as preventive measures in cancer and cardiovascular disease.
Public opinion has been recently subjected to campaigns about the efficacy of dietary supplements in the prevention of cancer and cardiovascular diseases (folic acid, antioxidants, calcium and Vitamin D). Italy proves to be the first consumer of dietary supplements in Europe. The scientific evidence is not univocal and the assumption of food containing the active ingredients (vegetables in particular) has proved more effective as preventive measure than supplements containing them. It is therefore desirable a more cautious use of food supplements and only in order to provide for documented deficiencies, also considering their negative side effects in case of overdose.
Sources
1. Kamangar F, Emadi A: Vitamin and mineral supplements: do we really need them? Int J prev Med, 2012; 3(3):221-26.
2. Martinez ML, Jacobs ET, Baron JA, Marshall JR, Byers T: Dietary supplements and cancer prevention: balancing potential benefits against proven harms, J Natl Cancer Inst, 2012; 104(10): 732-39.
Attention. Please note that these items are provided only for information and are not intended as a substitute for consultation with a clinician. Patients with any specific questions about the items on this list or their individual situation should consult their clinician.