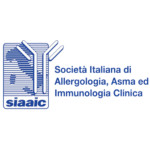 Don't diagnose asthma without having performed lung function tests (including bronchodilating test and/or bronchial challenge).
Asthma-like symptoms (dyspnoea, chest tightness, cough, wheezing) are not enough to put a correct diagnosis of asthma.The international guidelines stress the need to perform lung function assessment in order to identify the presence of airway hyperreactivity or reversible bronchial obstruction. More in details, those with asthma-like symptoms and normal spirometry should undergo to a bronchial provocation challenge, while those with a basal bronchial obstruction should undergo to a bronchodilator test.
Sources
1. Global Initiative for Asthma (GINA) ‐ Global strategy for asthma mangement and prevention. 2011. http://www.ginasthma.org
Attention. Please note that these items are provided only for information and are not intended as a substitute for consultation with a clinician. Patients with any specific questions about the items on this list or their individual situation should consult their clinician.