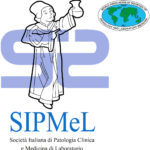 Don't routinely request preoperative laboratory tests in low-risk patients (for minor surgery and for intermediate surgery in ASA 1, ASA 2 patients).
Hematological and biochemical preoperative tests don't add significant elements to the clinical risk evaluation for minor or intermediate surgery in low-risk patient.
Sources
1. NICE. Routine preoperative tests for elective surgery. Update 2016 Disponibile alla pagina: https://www.nice.org.uk/guidance/ng45 [citato il 20 Settembre 2023].
2. Canadian Anesthesiologists' Society. Don't order baseline laboratory studies (complete blood count, coagulation testing, or serum biochemistry) for asymptomatic patients undergoing low-risk non-cardiac surgery
https://choosingwiselycanada.org/recommendation/anesthesiology/ [citato il 20 settembre 2023].
3. Canadian Association of Pathologists. Avoid routine preoperative laboratory testing for low risk surgeries without a clinical indication.
https://choosingwiselycanada.org/recommendation/pathology/[ citato il 20 settembre 2023].
Attention. Please note that these items are provided only for information and are not intended as a substitute for consultation with a clinician. Patients with any specific questions about the items on this list or their individual situation should consult their clinician.