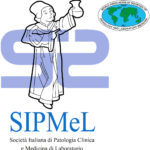 Don't ask routine preoperative laboratory tests in low risk patients ASA (American Society of Anesthesiology) class I (a normal healthy patient) or II (a patient with mild systemic disease) for minor or intermediated surgery (NICE – National Institute for Health and Care Excellence- UK)
Hematological and biochemical preoperative tests don't add significant elements to the clinical risk evaluation for minor or intermediate surgery in low risk patient.
Sources
1. NICE. Routine preoperative tests for elective surgery. Update 2016 https://www.nice.org.uk/guidance/GID-CGWAVE0689/documents/short-version-of-draft-guideline
2. Ruscio M. Esami preoperatori: il documento NICE. Riv Med Lab – JLM 2004; 55: 27-35.
Attention. Please note that these items are provided only for information and are not intended as a substitute for consultation with a clinician. Patients with any specific questions about the items on this list or their individual situation should consult their clinician.