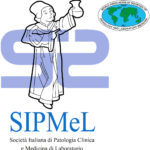 Don't ask for creatin kinase-MB (CK-MB), total creatin kinase (CK), aspartato transaminase (AST), lactic-dehydrogenase (LDH) e myoglobin diagnosing Acute Coronary Syndromes (ACS).
The cardio-specific troponins (cTn) are considered the markers of choice for the diagnosis of Myocardial Infarction (MI) and Acute Coronary Syndromes (ACS) on the basis of their specificity, sensitivity (both analytical and clinical) and negative predictive value (NPV), and other markers are considered not necessary. Diagnosing ACS depends on the integration of clinical presentation, ECG and biomarkers.
Sources
1. Roffi M, Patrono C, Collet JP et al. 2015 ESC guidelines for the management of acute coronary syndromes in patients presenting without persistent ST-segment elevation. Eur Heart J 2015 DOI 10.1093/eurheartj/ehv320.
2. Cappelletti P, Morandini M, Moretti M et al. Raccomandazioni del Gruppo di Studio sui marcatori miocardici (GdS MM) di SIPMeL per l'implementazione di Point-of-care testing (POCT) per la determinazione della troponina (cTn). Riv Ital Med Lab 2016 DOI 10.1007/s13631-015-0105-3.
Attention. Please note that these items are provided only for information and are not intended as a substitute for consultation with a clinician. Patients with any specific questions about the items on this list or their individual situation should consult their clinician.