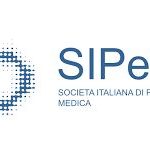 Don't address topics about clinical or organization choices without considering their ethical, social and inter-professional aspects, patient's expectations and values, and the most appropriate teaching setting (hospital, primary care).


Human relationship is essential in medical care: to exclude from the process of education the relationship between the different actors of the process of care and the natural context where it occurs, fails to prepare learners to cope with the challenges of inter-personal relations and of the complexity of medical care.
Sources
1. Low JR. Learning biomedical ethics in the clinical context. Clin Teach 2012; 9: 54-5.
2. G Delvecchio L Vettore. Decidere in Terapia Dialogo sul Metodo nella Cura. Liberidiscrivere 2013.
3. Schwartz A, Weiner SJ, Harris IB, Binns-Calvey A. An educational intervention for contextualizing patient care and medical students' abilities to probe for contextual issues in simulated patients. JAMA 2010; 304: 1191-7.
4. Frenk J, Chen L, Bhutta ZA, Cohen J, Crisp N, Evans T, Fineberg H, Garcia P, Ke Y, Kelley P, Kistnasamy B, Meleis A, Naylor D, Pablos-Mendez A, Reddy S, Scrimshaw S, Sepulveda J, Serwadda D, Zurayk H. Health professionals for a new century: transforming education to strengthen health systems in an interdependent world. Lancet 2010; 376(9756): 1923-58.
Attention. Please note that these items are provided only for information and are not intended as a substitute for consultation with a clinician. Patients with any specific questions about the items on this list or their individual situation should consult their clinician.