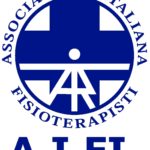 Do not use specific exercises of selective strengthening of the vastus medialis obliquus (VMO) in patellofemoral pain syndrome.
Many studies have shown that it is not possible to selectively activate the vastus medialis obliquus (VMO) with respect to vastus medialis longus or even to vastus lateralis. At the same time, no correlation between vastus medialis symptoms and its level of strength or activation has been demonstrated, while a general quadriceps strengthening program has the same effectiveness as selective strengthening programs, considerably more complex, expensive and time-consuming.
Sources
1. Powers CM. Rehabilitation of patellofemoral joint disorders: a critical review. J Orthop Sports Phys Ther. 1998 Nov;28(5):345-54. Review.
2. Syme G, Rowe P, Martin D, Daly G. Disability in patients with chronic patellofemoral pain syndrome: a randomised controlled trial of VMO selective training versus general quadriceps strengthening. Man Ther. 2009 Jun;14(3):252-63.
3. Smith TO, Nichols R, Harle D, Donell ST. Do the vastus medialis obliquus and vastus medialis longus really exist? A systematic review. Clin Anat. 2009 Mar;22(2):183-99.
4. Smith TO, Bowyer D, Dixon J, Stephenson R, Chester R, Donell ST. Can vastus medialis oblique be preferentially activated? A systematic review of electromyographic studies. Physiother Theory Pract. 2009 Feb;25(2):69-98.
5. Kooiker L, Van De Port IG, Weir A, Moen MH. Effects of physical therapist-guided quadriceps-strengthening exercises for the treatment of patellofemoral pain syndrome: a systematic review. J Orthop Sports Phys Ther. 2014 Jun;44(6):391-B1.
Attention. Please note that these items are provided only for information and are not intended as a substitute for consultation with a clinician. Patients with any specific questions about the items on this list or their individual situation should consult their clinician.