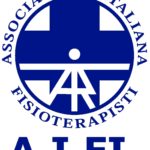 Do not use continuous passive mobilization (CPM) devices for postsurgical treatment of knee ligament reconstructions or uncomplicated hip or knee arthroplasties.
Some systematic reviews and some recent randomized clinical trials highlight the ineffectiveness of continuous passive mobilization (CPM) in patients following total knee or hip prosthesis surgery or anterior cruciate ligament (ACL) reconstruction. The only studies that show a possible temporary benefit and, in any case, not clinically relevant, use CPM for several hours per day, while in Italy it is generally prescribed only for 1-2 hours per day, making the therapy completely useless.
Sources
1. Harvey LA, Brosseau L, Herbert RD. Continuous passive motion following total knee arthroplasty in people with arthritis. Cochrane Database Syst Rev. 2014 Feb 6;2:CD004260.
2. He ML, Xiao ZM, Lei M, Li TS, Wu H, Liao J. Continuous passive motion for preventing venous thromboembolism after total knee arthroplasty. Cochrane Database Syst Rev. 2014 Jul 29;7:CD008207
3. Joshi RN, White PB, Murray-Weir M, Alexiades MM, Sculco TP, Ranawat AS. Prospective Randomized Trial of the Efficacy of Continuous Passive Motion Post Total Knee Arthroplasty: Experience of the Hospital for Special Surgery. J Arthroplasty. 2015 Jun 14.
4. Boese CK, Weis M, Phillips T, Lawton-Peters S, Gallo T, Centeno L. The efficacy of continuous passive motion after total knee arthroplasty: a comparison of three protocols. J Arthroplasty. 2014 Jun;29(6):1158-62.
5. Lenssen TA, van Steyn MJ, Crijns YH, Waltjé EM, Roox GM, Geesink RJ, van den Brandt PA, De Bie RA Effectiveness of prolonged use of continuous passive motion (CPM), as an adjunct to physiotherapy, after total knee arthroplasty. BMC Musculoskelet Disord. 2008 Apr 29; 9: 60.
6. Chaudhry H, Bhandari M. Cochrane in CORR (®): Continuous Passive Motion Following Total Knee Arthroplasty in People With Arthritis (Review). Clin Orthop Relat Res. 2015 Nov;473(11):3348-54.
Attention. Please note that these items are provided only for information and are not intended as a substitute for consultation with a clinician. Patients with any specific questions about the items on this list or their individual situation should consult their clinician.