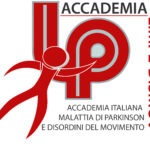 Do not use anticholinergic drugs to treat the motor symptoms of drug-induced parkinsonisms.
Although anticholinergic drugs have been widely used in the control of parkinsonian symptoms in Parkinson's disease and in parkinsonisms (including drug-induced parkinsonism), the current evidence shows that such drugs have a limited benefit on tremor and are asscociated with cognitive and neuropsychiatric side effects.Thus, the use of anticholinergics should be limited in patients with comorbidities as cognitive impairment or clinically significant psychiatric illness. Therefore, the use of anticholinergic drugs is not recommended for the treatment of motor symptoms in drug-induced parkinsonisms.
Sources
1. Scottish Intercollegiate Guidelines Network (SIGN). Diagnosis and pharmacological management of Parkinson's disease. A national clinical guideline (number 113). January 2010: 1-61.
2. Tveiten OV et al. Treatment in early Parkinson's disease: the Norwegian ParkWest study. Acta Neurol Scand 2012 doi: 10.1111/ane.12055.
3. Ferreira JJ et al. Summary of the recommendations of the EFNS/MDS-ES review on therapeutic management of Parkinson's disease. Eur J Neurol 2013: 20: 5-15.
Attention. Please note that these items are provided only for information and are not intended as a substitute for consultation with a clinician. Patients with any specific questions about the items on this list or their individual situation should consult their clinician.