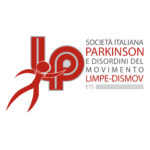 Do not underestimate the importance of multidisciplinary and non-pharmacological approaches.
Although the first line of intervention in Parkinson's disease is pharmacological, recent evidence has shown that multidisciplinary therapy using non-drug approaches can improve the symptoms of the disease or even slow its progression. These include regular aerobic physical activity, performed three times a week at 70-80% of maximum cardiac output. Although there are no studies on disease progression, a great deal of evidence has accumulated showing that a healthy, Mediterranean-type diet with little consumption of processed/refined animal derivatives and rich in antioxidants reduces the risk of the disease: a healthy, balanced diet should therefore also be adopted in patients with the disease. Finally, patients should adopt a 'participative' approach to disease management by encouraging mental exercise and resilience, with information and support from professionals.
Sources
1. van der Kolk NM, de Vries NM, Kessels RPC, et al. Effectiveness of home-based and remotely supervised aerobic exercise in Parkinson'sdisease: a double-blind, randomised controlled trial. Lancet Neurol. 2019;4422:1–11
2. Bloem BR, Okun MS, Klein C. Parkinson's disease. Lancet. 2021;397:2284-2303
Attention. Please note that these items are provided only for information and are not intended as a substitute for consultation with a clinician. Patients with any specific questions about the items on this list or their individual situation should consult their clinician.