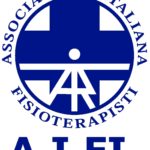 Do not teach or have patients with acute or chronic respiratory diseases practice diaphragmatic breathing.
There are very limited evidences regarding the benefit of diaphragmatic breathing administered in order to improve the distribution of ventilation by reducing energy consumption, decrease dyspnea and increase exercise capacity. On the other hand, it has been shown that, in patients with moderate to severe chronic obstructive pulmonary disease (COPD), this practice may cause some adverse effects such as an increase in asynchronous and paradoxical breathing movements of the rib cage, decreased efficiency of respiratory mechanics and consequently of breathing work and burden imposed on respiratory muscles, dyspnea worsening, with the lack of improvements in lung function and the ability to maintain physical exercise.
Sources
1. Dechman G, Wilson CR. Evidence underlying breathing retraining in people with stable chronic obstructive pulmonary disease. Phys Ther. 2004 Dec;84(12):1189-97.
2. Jones AY, Dean E, Chow CC. Comparison of the oxygen cost of breathing exercises and spontaneous breathing in patients with stable chronic obstructive pulmonary disease. Phys Ther. 2003 May;83(5):424-31.
3. Vitacca M, Clini E, Bianchi L, Ambrosino N. Acute effects of deep diaphragmatic breathing in COPD patients with chronic respiratory insufficiency. Eur Respir J. 1998 Feb;11(2):408-15.
4. Gosselink R. Controlled breathing and dyspnea in patients with chronic obstructive pulmonary disease (COPD). J Rehabil Res Dev. 2003 Sep-Oct; 40(5 Suppl 2): 25-33. Review.
5. Lewis LK, Williams MT, Olds T. Short-term effects on outcomes related to the mechanism of intervention and physiological outcomes but insufficient evidence of clinical benefits for breathing control: a systematic review. Aust J Physiother. 2007; 53(4): 219-27.
Attention. Please note that these items are provided only for information and are not intended as a substitute for consultation with a clinician. Patients with any specific questions about the items on this list or their individual situation should consult their clinician.