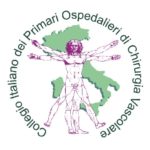 Do not stent a stenotic renal artery unless there is refractory hypertension or declining renal function.
Renal artery stenting requires excellent expertise because it may cause rupture, dissection or thrombosis of the artery. Furthermore, there is no difference between best medical treatment and stenting, according to recent studies.
Sources
1. Cooper CJ, Murphy TP, Cutlip DE, et al. Stenting and Medical Therapy for Atherosclerotic Renal-Artery Stenosis. N Engl J Med, 2013 Nov 25.
2. Klausner, JQ, BS Harlander-Locke MP, Plotnik AN, Lehrman E, DeRubertis BG, Lawrence PF: Current treatment of renal artery aneurysms may be too aggressive J Vasc Surg. 2014 May; 59(5): 1356-61. doi: 10.1016/j.jvs.2013.11.062. Epub 2014 Jan 22.
Attention. Please note that these items are provided only for information and are not intended as a substitute for consultation with a clinician. Patients with any specific questions about the items on this list or their individual situation should consult their clinician.