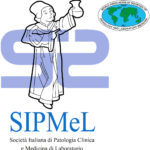 Do not request anti-TPO (anti-thyroid peroxidase) and anti-Tg (anti-thyroglobulin) antibody tests in the monitoring of autoimmune thyroid disease.
The repetition over time of anti-TPO and anti-Tg antibodies for follow-up, in case of diagnosed autoimmune thyropathy, has no clinical utility.
Sources
1. Schmidt M, Voell M, Rahlff I, Dietlein M, Kobe K, Faust M, et al. Long-term follow-up of antithyroid peroxidase antibodies in patients with chronic autoimmune thyroiditis (Hashimoto's thyroiditis) treated with levothyroxine. Thyroid 2008;18:755-60.
2. Akamizu T, Amino N. Hashimoto's Thyroiditis. In: De Groot LJ, Chrousos G, Dungan K, et al, eds. Endotext [Internet]. South Dartmouth (MA) 2017. Available from: https://www.ncbi.nlm.nih.gov/books/NBK285557
Attention. Please note that these items are provided only for information and are not intended as a substitute for consultation with a clinician. Patients with any specific questions about the items on this list or their individual situation should consult their clinician.