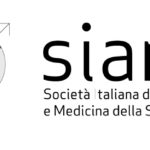 Do not prescribe nutraceuticals in all male patients with sperm abnormalities.
Antioxidants and/or nutraceuticals are widely used in andrological clinical practice, as an empirical treatment for male infertility. There is no evidence of efficacy to treat infertility related to other disorders, whereas weak evidence of efficacy in the treatment of idiopathic male infertility has been provided. The supplementation with antioxidants and/or nutraceuticals must be proposed only to men with idiopathic infertility. There is no evidence that a specific antioxidant and/or nutraceutical is better than others. The optimal dosage for each single antioxidant and/or nutraceutical is not completely clear.
Sources
1. Calogero AE, Condorelli RA, Russo GI, La Vignera S. Conservative Nonhormonal Options for the Treatment of Male Infertility: Antibiotics, Anti-Inflammatory Drugs, and Antioxidants. Biomed Res Int 2017; 2017: 4650182.
2. Calogero AE, Aversa A, La Vignera S, Corona G, Ferlin A. The use of nutraceuticals in male sexual and reproductive disturbances: position statement from the Italian Society of Andrology and Sexual Medicine (SIAMS). J Endocrinol Invest 2017; 40: 1389-1397.
3. Showell MG, Mackenzie-Proctor R, Brown J, Yazdani A, Stankiewicz MT, Hart RJ. Antioxidants for male subfertility. Cochrane Database Syst Rev 2014; (12): CD007411.
Attention. Please note that these items are provided only for information and are not intended as a substitute for consultation with a clinician. Patients with any specific questions about the items on this list or their individual situation should consult their clinician.