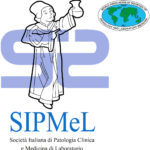 Do not perform urinary vanilmandelic acid and plasma and/or urinary catecholamines for diagnosing pheochromocytoma.
For diagnosing pheochromocytoma do perform free plasma metanephrines and, if they are not available, fractionated urinary metanephrines. Since plasma or urine metanephrines sensitivity is high, a negative result excludes pheochromocytoma, while the same conclusion is not possible catecholamines and their metabolites (e.g. urinary vanilmandelic acid).
Sources
1. Eisenhofer G (2014) Pathophysiology and diagnosis of disorders of the adrenal medulla: focus on pheochromocytoma. Compr Physiol 4: 691-713.
2. Carr JC, Spanheimer PM, Rajput M et al (2013) Discriminating pheochromocytomas from other adrenal lesions: the dilemma of elevated catecholamines. Ann Surg Oncol 20: 3855-3861.
3. Lenders JW, Pacak K, Walther MM et al (2002) Biochemical diagnosis of pheochromocytoma: which test is best? JAMA 287: 1427-1434.
4. Lenders JW, Duh QY, Eisenhofer G et al (2014) Pheochromocytoma and paraganglioma: an endocrine society clinical practice guideline. J Clin Endocrinol Metab 99: 1915-42.
Attention. Please note that these items are provided only for information and are not intended as a substitute for consultation with a clinician. Patients with any specific questions about the items on this list or their individual situation should consult their clinician.