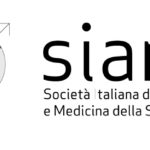 Do not perform genetic tests and assessment of sperm DNA fragmentation in all male patients with sperm abnormalities.
Genetic testing in patients with impaired seminal parameters and history of couple infertility must be proposed in selected cases. A wide use of such tests represents an inappropriate clinical practice both from a clinical and an economic point of view. The analysis of karyotype and microdeletions of the Y chromosome are indicated in male patients with non-obstructive azoospermia or severe oligozoospermia (sperm concentration below 5-10 million/mL). The screening for mutations of cystic fibrosis gene (CFTR) should be restricted only to patients with congenital absence of the vas deferens. For patients with hypogonadotropic hypogonadism, the analysis of specific multi-gene panel (10-30 genes) is suggested. The search of mutations of androgen receptor gene, and DPY19L2 and AURKC genes should be considered only for selected patients.Available assays for evaluation of sperm DNA fragmentation are heterogeneous and differ each other for the type of damage they are able to detect, for the methodology, and for cut-offs, making them not comparable and not standardized. Data about the relationship between abnormal DNA integrity and reproductive outcomes are not strong enough to recommend the use of these tests in routine evaluation of infertile male.
Sources
1. Ferlin A. Sperm DNA fragmentation testing as a diagnostic and prognostic parameter of couple infertility. Transl Androl Urol. 2017 Sep; 6(Suppl 4): S618-S620.
2. Jungwirth A, Giwercman A, Tournaye H, Diemer T, Kopa Z, Dohle G, Krausz C; European Association of Urology Working Group on Male Infertility. European Association of Urology guidelines on Male Infertility: the 2012 update. Eur Urol. 2012; 62: 324-32.
3. Krausz C, Hoefsloot L, Simoni M, Tüttelmann F; European Academy of Andrology; European Molecular Genetics Quality Network. EAA/EMQN best practice guidelines for molecular diagnosis of Y-chromosomal microdeletions: state-of-the-art 2013. Andrology 2014; 2: 5-19.
Attention. Please note that these items are provided only for information and are not intended as a substitute for consultation with a clinician. Patients with any specific questions about the items on this list or their individual situation should consult their clinician.