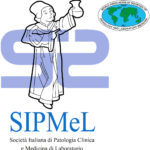 Do not perform an extended panel of thyroid tests when thyroid diseases are suspected, perform only TSH or TSH Reflex. Do not screen asymptomatic subjects and measure only FT3 for monitoring levothyroxine treatment in patients with hypothyroidism.
TSH and TSH reflex are usually sufficient in the assessment of thyroid function. TSH reflex is preferred for diagnosis and TSH in monitoring. It is more appropriate to request TSH and FT4 when the pituitary-thyroid axis is not intact and its equilibrium is not stable.The interpretation of the FT3 results can be difficult mainly for methodological problems. The determination of TSH is sufficient to verify the correct dosage in patients treated with levothyroxine.
Sources
1. Garber JR, Cobin RH, Gharib H, et al (2012) Clinical practice guidelines for hypothyroidism in adults. Endocr Pract 18: 988-1028.
2. Demers LM, Spencer CA (2003) Laboratory medicine practice guidelines: laboratory support for the diagnosis and monitoring of thyroid disease. Clin Endocrinol (Oxf) 58: 138-140.
3. Koulouri O, Moran C, Halsall D, et al (2013) Pitfalls in the measurement and interpretation of thyroid function tests. Best Pract Res Clin Endocrinol Metab 27: 745-762.
4. LeFevre ML, U.S. Preventive Services Task Force (2015) Screening for thyroid disease: recommendation statement. Ann Intern Med 162: 641-50.
Attention. Please note that these items are provided only for information and are not intended as a substitute for consultation with a clinician. Patients with any specific questions about the items on this list or their individual situation should consult their clinician.