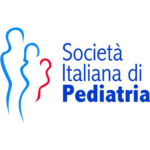 Do not overlook the risk of patient colonization by multi-resistant microorganisms
Surgical site infections (SSIs) are increasingly sustained by microorganisms resistant to several antibiotics, particularly methicillin-resistant S. aureus (MRSA) and extended-spectrum beta-lactamase- producing Enterobacteria (ESBLs). In the patient undergoing neurosurgery or transnasal endoscopic surgery, screening for nasal colonization by S. aureus is suggested in cases with preoperative MRSA colonization, history of MRSA infection, infants and infants less than three months of age who have been hospitalized since birth or who have complex heart disease. In the patient undergoing orthopedic or cardiothoracic surgery, routine nasal screening for S. aureus is recommended. Rectal screening for ESBL Enterobacteria should be performed in the infant admitted to the neonatal intensive care unit.
Sources
1. Bianchini S, Rigotti E, Nicoletti L, et al. Surgical Antimicrobial Prophylaxis in Neonates and Children with Special High-Risk Conditions: A RAND/UCLA Appropriateness Method Consensus Study. Antibiotics 2022; Epub Feb 14. https://www.mdpi.com/2079-6382/11/2/246.
2. Siegel JD, Rhinehart E, Jackson M, Chiarello L; Healthcare Infection Control Practices Advisory Committee. Management of multidrug-resistant organisms in health care settings, 2006. Am J Infect Control. 2007;35(10 Suppl 2):S165-93.
3. Tacconelli E, Cataldo MA, Dancer SJ, et al. ESCMID guidelines for the management of the infection control measures to reduce transmission of multidrug-resistant Gram-negative bacteria in hospitalized patients. Clin Microbiol Infect. 2014 Jan;20 Suppl 1:1-55.
Attention. Please note that these items are provided only for information and are not intended as a substitute for consultation with a clinician. Patients with any specific questions about the items on this list or their individual situation should consult their clinician.