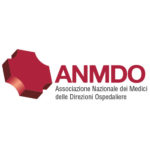 Do not open the doors of the operating room during the surgical activity, except where necessary for the passage of patients, staff and equipment.


The prevention strategies for Surgical Site Infections (SSI) are focused on three areas: patient, surgical technique and environmental conditions of the operating room. Among the latter, it is important to refer to the air quality (particle and microbial contamination, temperature, humidity, etc.). According to previous studies, the opening of the doors can compromise the air quality by changing the microclimate of the operating room and by causing an increase in the microbial air contamination. Particularly, a multicenter study conducted by GISIO-SItI highlighted a positive correlation between the number of door openings and the values of the Microbial Air Index (IMA), during hip and knee arthroplasty surgeries. Furthermore, the opening of the doors affects the performance of surgical activity, favouring the distraction of the operators and the related risk of errors. The reasons for the opening of the doors are often inappropriate, suggesting the need for corrective actions and educational interventions aimed at reducing their frequency.
Sources
1. Mangram AL, Horan TC, Pearson ML, Silver LC, Jarvis WR; The Hospital Infection Control Practices Advisory Committee. Guideline for the prevention of surgical site infection, 1999. Am J Infect Control 1999;27(2): 97-134.
2. World Health Organization. Best Practice Safety Protocols - Clinical Procedures Safety. Ginevra 2004, riformattato 2012. Disponibile online: http://www.who.int/surgery/publications/s15976e.pdf?ua=1.2
3. Association of Operating Room Nurses. RP summary: Recommended practices for a safe environment of care, part II. AORN Journal 2014; 100(3): 294-297.
4. Agodi A, Auxilia F, Barchitta M, et al. Italian Study Group of Hospital Hygiene. Operating theatre ventilation systems and microbial air contamination in total joint replacement surgery: results of the GISIO-ISChIA study. J Hosp Infect. 2015 Jul;90(3):213-9.
5. Birgand G, Saliou P, Lucet J-C. Influence of Staff Behavior on Infectious Risk in Operating Rooms: What Is the Evidence? Infect Control Hosp Epidemiol 2015;36(1):93–106.
6. Pasquarella C, Balocco C, Colucci ME, et al. The Influence of Surgical Staff Behavior on Air Quality in a Conventionally Ventilated Operating Theatre during a Simulated Arthroplasty: A Case Study at the University Hospital of Parma. Int J Environ Res Public Health 2020; 17(2): 452.
7. Regione Emlia-Romagna. Agenzia sanitaria e sociale regionale. Prevenzione delle infezioni del sito chirurgico. Dossier 261-2017.
Attention. Please note that these items are provided only for information and are not intended as a substitute for consultation with a clinician. Patients with any specific questions about the items on this list or their individual situation should consult their clinician.