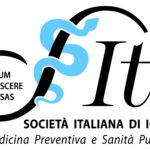 Do not open the doors of the operating room during the surgical activity, except where necessary for the passage of patients, staff and equipment.


Surgical site infection prevention strategies mainly focus on three areas: the patient, the surgical technique and environmental conditions in the operating room, including air quality (temperature, humidity, particle and microbial count, etc.). Unjustified door opening may result into poor air quality and change in the microclimate of the operating room and thus lead to an increase in microbial contamination of air and risk of surgical site infection. Motivations underlying door opening are often completely inappropriate and/or non-essential to the intervention, then subject to corrective actions and targeted education campaigns to reduce their frequency. Moreover, this practice interferes with the flow of surgical activity, favouring the distraction of health professionals with consequent risks of errors. The reduced frequency of door opening thus contributes to better patient care safety.
Sources
1. Centers for Disease Control and Prevention, Hospital Infection Control Practices Advisory Committee. Guideline for Prevention of Surgical Site Infection. Atlanta, 1999.
2. World Health Organization. Best Practice Safety Protocols - Clinical Procedures Safety. Ginevra 2004, riformattato 2012. Disponibile online: http://www.who.int/surgery/publications/s15976e.pdf?ua=1.2
3. Association of Operating Room Nurses. RP summary: Recommended practices for a safe environment of care, part II. AORN Journal 2014; 100(3): 294-297.
4. National Institute for Health and Care Excellence. Surgical site infection: prevention and treatment. NICE pathway. Disponibile online: http://pathways.nice.org.uk/pathways/prevention-and-control-of-healthcare-associated-infections#path=view%3A/pathways/prevention-and-control-of-healthcare-associated-infections/surgical-site-infection-prevention-and-treatment.xml&content=view-quality-statement%3Aquality-statements-intraoperative-staff-practices.
Attention. Please note that these items are provided only for information and are not intended as a substitute for consultation with a clinician. Patients with any specific questions about the items on this list or their individual situation should consult their clinician.