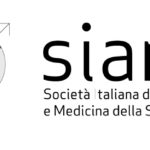 Do not measure serum free testosterone in the suspicion of male hypogonadism.
Available immunoassays seem to underestimate testosterone levels and, they are not reliable for free testosterone measurement. The mass spectrometry and equilibrium dialysis are more accurate methodologies. However, they are laboriously, relatively expensive, time-consuming and available only in few laboratories. In symptomatic men with normal total testosterone or in those in whom is suspected a sex hormone-binding globulin (SHBG) abnormality, leading to an over- or underestimation of total testosterone, free-testosterone may be calculated through specific algorithms (e.g. Vermeulen equation) based on the measurement of total testosterone, SHBG and serum albumin.
Sources
1. Isidori AM, Buvat J, Corona G, Goldstein I, Jannini EA, Lenzi A, Porst H, Salonia A, Traish AM, Maggi M. A critical analysis of the role of testosterone in erectile function: from pathophysiology to treatment-a systematic review. Eur Urol 2014; 65: 99-112.
2. Isidori AM, Balercia G, Calogero AE, Corona G, Ferlin A, Francavilla S, Santi D, Maggi M. Outcomes of androgen replacement therapy in adult male hypogonadism: recommendations from the Italian society of endocrinology. J Endocrinol Invest 2015; 38: 103-12.
3. Rosner W, Auchus RJ, Azziz R, Sluss PM, Raff H. Position statement: Utility, limitations, and pitfalls in measuring testosterone: an Endocrine Society position statement. Clin Endocrinol Metab 2007; 92: 405-13.
Attention. Please note that these items are provided only for information and are not intended as a substitute for consultation with a clinician. Patients with any specific questions about the items on this list or their individual situation should consult their clinician.