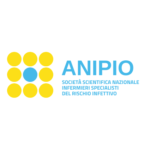 Do not maintain precautionary isolation upon symptom resolution in patients with Clostridium difficile diarrhoea.
Despite the cessation of diarrhoea symptoms, in many operating environments the patient is kept in isolation. Isolation and contact precautions must be maintained up to 48 hours after the last discharge of diarrhoea. Diarrhoeal stools transmit spores that can remain in the environment and on the material that comes into contact with the patient. Accurate hygiene of hands with water and detergent (hydroalcoholic solutions are ineffective in the case of sporogeneous microorganisms), cleansing and environmental sanitation with chlorine-based products at 2% in the presence of the patient and 5% after the discharge of the patient, plus possible no-touch disinfection, proper management of personal undergarments and bedding with chlorine-based products ensure an optimal result with Clostridium difficile.
Sources
1. Healthcare Infection Control Practices Advisory Committee (HICPAC). Guideline for isolation precautions: Preventing Transmission of infectious Agents in healthcare settings. Atlanta, CDC and Prevention, 2007.
2. Healthcare Infection Control Practices Advisory Committee (HICPAC). Guideline for hand Hygiene in Health care Setting. Atlanta, CDC and Prevention, 2002.
3. Epic 2. National Evidence based guidelines for preventing healthcare associated Infection in NHOS Hospital in England. London, EPIC, 2007.
4. Agenzia Sanitaria e Regionale Emilia Romagna. Memo 7 Igiene delle mani. Mongardi M, Callea E, Moro M.L. (a cura di), 2011. Disponibile da: http://asr.regione.emilia-romagna.it/
Attention. Please note that these items are provided only for information and are not intended as a substitute for consultation with a clinician. Patients with any specific questions about the items on this list or their individual situation should consult their clinician.