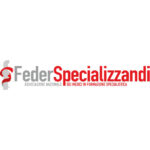 Before and during the residency, don't neglect to stay informed and know your contract and your rights as well as the national and local residency contract. Not knowing your rights could make you a danger to your patients!
Knowing your contract and your rights during the recidency helps you and your patients: long shifts without rest could lead to inattention and errors and endanger the patients. Furthermore, long periods of hard work could lead to burn-out. All these conditions could lead to mistakes during the activity on the ward and endanger the life of those you assist.
Sources
1. Rodrigues H, Cobucci R, Oliveira A, Cabral JV, Medeiros L, Gurgel K, et al. Burnout syndrome among medical residents: A systematic review and meta-analysis. PLoS One 2018;13:e0206840. doi: 10.1371/journal.pone.0206840
2. Kalmbach DA, Arnedt JT, Song PX, Guille C, Sen S. Sleep Disturbance and Short Sleep as Risk Factors for Depression and Perceived Medical Errors in First-Year Residents. Sleep 2017; 40: zsw073. doi: 10.1093/sleep/zsw073.
3. Bordley J, Agustin AG, Ahmed MA, Khalid R, Paluso AM, Kobza BS, et al. Restoration of resident sleep and wellness with block scheduling. Med Educ 2017; 51:1241-9. doi: 10.1111/medu.13392.
4. Dyrbye L, Shanafelt T. A narrative review on burnout experienced by medical students and residents. Med Educ 2016; 50: 132-49. doi: 10.1111/medu.12927.
Attention. Please note that these items are provided only for information and are not intended as a substitute for consultation with a clinician. Patients with any specific questions about the items on this list or their individual situation should consult their clinician.