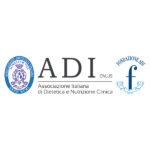 Avoid treating obesity and eating disorders with pre-printed diets and in the absence of a multidimensional approach.
Due to their multifactorial etiology and their chronic carriage, obesity and eating disorders are complex pathologies. Therefore they must be treated simultaneously on several fronts: the cognitive-behavioral, psychological, nutritional, internal medicine and motor-rehabilitative. The continuous professional contact and the counselling (multidimensional approach) are then essential. The support of different specialists is desirable to approach comprehensively all biological, social, environmental and behavioral problems.
Sources
1. Wilfley D, Vannucci A, White EK: Early intervention of eating and weight-related problems. J Clin Psycol Med Settings, 2010; 17(4):285-300.
2. Raman J, Smith E, Hay P: The clinical obesity maintenance model: an integration of Psychological constructs includig mod, emotional regulation, disordered overeating, habitual cluster behaviours, health literacy and cognitive function. J Obes 2013: 240128.
3. Obesity and Eating Disorders. Indications for the different levels of care. An Italian Expert Consensus Document. Eating Weight Disord 2010; 15: 1-31.
Attention. Please note that these items are provided only for information and are not intended as a substitute for consultation with a clinician. Patients with any specific questions about the items on this list or their individual situation should consult their clinician.