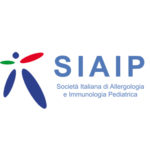 Avoid ruling out a food from the diet only for the positivity of skin prick tests and/or specific serum IgE.
An accurate medical history is essential for the diagnosis of food allergy, in particular should be investigated a framework compliant with food allergy and a temporal relationship between the introduction of food and the appearance of symptoms. The presence of skin test (prick test) and/or positive serum specific IgE against foods indicates only a sensitization, condition that can be compatible with the intake of a food. For a correct diagnosis of food allergy an oral food challenge test must be provided (if the history and skin prick tests/specific serum IgE are not exhaustive for diagnosis).
Sources
1. Boyce JA, Assa'ad A, Burks AW, et al: NIAID-Sponsored Expert Panel. Guidelines for the Diagnosis and Management of Food Allergy in the United States: Summary of the NIAID-Sponsored Expert Panel Report. J Allergy Clin Immunol. 2010 Dec; 126(6): 1105-18.
2. Burks AW1, Tang M, Sicherer S, et al: ICON: food allergy. J Allergy Clin Immunol. 2012 Apr; 129(4): 906-20. doi: 10.1016/j.jaci.2012.02.001. Epub 2012 Feb 23.
3. Heinzerling L, Mari A, Bergmann KC, et al: The skin prick test - European standards. Clin Transl Allergy. 2013 Feb 1; 3(1): 3. doi: 10.1186/2045-7022-3-3.
Attention. Please note that these items are provided only for information and are not intended as a substitute for consultation with a clinician. Patients with any specific questions about the items on this list or their individual situation should consult their clinician.