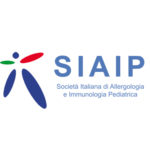 Avoid performing routine allergy testing in children with acute urticaria.
The diagnosis of acute urticaria is basically clinical and infections (in particular viral infections) account the far most common cause during childhood. Testing patients for allergies is indicated only when there is a close temporal relationship between food ingestion and the appearance of urticarial eruption: laboratory investigations are not indicated in first instance, it is appropriate to limit allergologic tests to the skin test (SPT) by using commercial extracts or fresh food (prick by prick).
Sources
1. Zuberbier T, Asero R, Bindslev-Jensen C, et al: Dermatology Section of the European Academy of Allergology and Clinical Immunology; Global Allergy and Asthma European Network; European Dermatology Forum; World Allergy Organization. EAACI/GA2LEN/EDF/WAO guideline: management of urticaria. Allergy. 2009 Oct; 64(10): 1427-43.
2. Capra L, Ricci G, Baviera G, Longo G, Maiello N, Galli E: Orticaria acuta: Linee Guida SIAIP. RIAP 2012; 05-06: 19-23 [www.riap.it].
3. Zuberbier T, Aberer W, Asero R et al: The EAACI/GA2 LEN/EDF/WAO Guideline for the definition, classification, diagnosis, and management of urticaria: the 2013 revision and update. Allergy 2014 Apr 30. doi: 10.1111/all.12313.
Attention. Please note that these items are provided only for information and are not intended as a substitute for consultation with a clinician. Patients with any specific questions about the items on this list or their individual situation should consult their clinician.