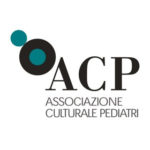 Avoid formula supplement in the first days of life for healthy, full term, breast- fed newborns without proved medical contraindications.
Duration of breastfeeding is positively related to child's health (reduction of obesity, atopy, asthma, infections) and mother's health. Breastfeeding in new-born is a positive predictor for long term breastfeeding. Supplements with formula interfere with natural breastfeeding, disturbing mother-child feed-back, basis for an adequate milk production by mother herself.
Sources
1. Dichiarazione congiunta OMS/UNICEF. OMS, Ginevra, 1989.
2. J Pediatr Gastroenterol Nutr. 2009 Jul;49:112-125.doi:10.10977mpg.0B013e31819F1E05.
3. Becker GE, Remmington S, Remmington T. Early additional food and fluids for healthy breastfed full-term infants. Cochrane Database Syst Rev.2011 Dec 7;(12):CD006462.doi:10.1002/14651858.CD006462.pub2.
4. ArchDis Child doi:10.1136/archdischild-2014-306701.Originalarticle. Potential economic impacts from improving breastfeeding rates in the UK.
Attention. Please note that these items are provided only for information and are not intended as a substitute for consultation with a clinician. Patients with any specific questions about the items on this list or their individual situation should consult their clinician.