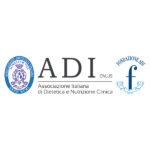 Avoid Artificial Nutrition (AN) in clinical situations in which an evidence-based approach has not proven beneficial, i.e. in patients with advanced dementia or cancer at the terminal stage.
In patients with advanced dementia and extremely compromised clinical picture or in cancer patients with advanced disease, uncontrolled pain, life expectancy of less than 4-6 weeks, Artificial Nutrition has not proven a favorable benefit-risk balance. On the contrary, the efficacy of promoting a culture of prevention, screening and early diagnosis of the hospital and territorial malnutrition, has been demonstrated.
Sources
1. AGS Position Statement – Feeding Tubes in Advanced Dementia (2013).
2. ESPEN Guidelines on Enteral Nutrition, Geriatrics, 2006, (25): 330-360.
Attention. Please note that these items are provided only for information and are not intended as a substitute for consultation with a clinician. Patients with any specific questions about the items on this list or their individual situation should consult their clinician.