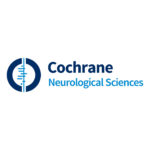 In the evaluation of transient loss of consciousness and a normal neurological examination, don't perform an EEG.
In this context it is unlikely that EEG adds anything to improve the diagnosis.On the contrary, this exam is indicated when signs/symptoms suggestive of epileptic seizures are reported, such as bitten tongue, head-turning to one side, unusual posturing, abnormal behaviour witnessed before, during or after the loss of consciousness, prolonged limb-jerking (note that brief seizure-like activity can occur during an uncomplicated faint and is not necessarily diagnostic of epilepsy), confusion after the event or prodromal déjà vu or déjà vécu. Epilepsy is the most common neurological cause of loss of consciousness.
Sources
1. The Task Force for the Diagnosis and Management of Syncope of the European Society of Cardiology. Guidelines for the diagnosis and management of syncope (version 2009). Eur Heart J. 2009; 30(21):2655.
2. NICE National Institute for Health and Clinical Excellence. Transient loss of consciousness ('Blackouts') Management in adults and young people. London: Royal College of Physicians (UK); 2010:11.
3. AHA/ACCF scientific statement on the evaluation of Syncope: From the American Heart Association councils on clinical cardiology, cardiovascular nursing, cardiovascular disease in the young, and stroke, and the quality of care and outcomes research interdisciplinary working group; and the American College of Cardiology Foundation in collaboration with the Heart Rhythm Society. J Am Coll Cardiol. 2006; 47(2):323.
Attention. Please note that these items are provided only for information and are not intended as a substitute for consultation with a clinician. Patients with any specific questions about the items on this list or their individual situation should consult their clinician.