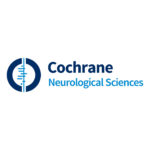 Don't perform vertebral-carotid color-coded duplex ultrasound studies for transient loss of consciousness without other neurological symptoms. Adapted from the American Academy of Neurology
Vertebro-basilar TIA (transient ischemic attack) can cause transient loss of consciousness always associated with focal neurological signs such as limbs and/or facial weakness or numbness, ataxia, hemianopsia, balance and gait disturbances, drop attacks, diplopia, dysphagia, dysarthria or dizziness.
Occlusive carotid artery disease does not cause fainting but rather causes focal neurologic deficits such as unilateral weakness. Carotid imaging will not identify the cause of the fainting and increases costs. Fainting is a frequent complaint, affecting 40% of people during their lifetime.
Sources
1. The Task Force for the Diagnosis and Management of Syncope of the European Society of Cardiology. Guidelines for the diagnosis and management of syncope (version 2009). Eur Heart J. 2009; 30(21):2656.
Attention. Please note that these items are provided only for information and are not intended as a substitute for consultation with a clinician. Patients with any specific questions about the items on this list or their individual situation should consult their clinician.