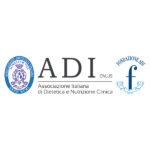 Obese people of any age are not to be blamed. The stigma of obesity worsens the condition of those who are affected.
Weight stigma can have a negative impact on physical, psychological and social health of obese patients often belonging to fragile categories. This promotes discrimination regarding accessibility, appropriateness and quality of the offered care. To counter this phenomenon, it is necessary to raise the awareness between health professionals and institutions so that who is suffering from obesity is accepted and treated with the same dignity and respect of all the other pathologies.
Sources
1. "Lo stigma clinico nell'obesità" Italian Health Policy Brief anno X Speciale 2020
2. Joint international consensus statement for ending stigma of obesity Francesco Rubino  et allNat Med 2020 Apr;26(4):485-497.
3. Weight bias and obesity stigma: considerations for the WHO European Region 2017 .www.euro.who.int
Attention. Please note that these items are provided only for information and are not intended as a substitute for consultation with a clinician. Patients with any specific questions about the items on this list or their individual situation should consult their clinician.