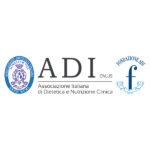 Avoid restrictive approaches not proven to be effective and not involving the family in overweight problems and obesity in children.
Not evidence-based strategies for overweight and obesity control in the developmental age, as very low calorie diets, not balanced diets or dietary restrictions without changes in the lifestyle, an exasperated approach to the physical activity, a not sufficient participation of the family environment, superficiality in the evaluation of the psychological profile of the adolescent, are cause of frequent chronic problems. All these strategies are ineffective at long and medium term as they expose to the risk of developing an eating disorder (anorexia, bulimia), weight-cycling syndrome (yo-yo-syndrome, that is repeated weight fluctuations), nutritional deficits and slowing growth.
Sources
1. Stice E, Presnell K, Spangler D: Risk factor for binge eating onset in adolescent girls: a 2-year prospective investigation. Health Psychol. 2002 Mar; 21(2):131-8.
2. Portela de Santana ML, Da Costa Ribeiro Junior H, Mora Giral M, Raich RM: Epidemiology and risk factors of eating disorder in adolescence: a review. Nutr Hosp 2012 Mar-Apr; 27(2): 391-401.
3. Boschi V, Siervo M, D'Orsi P, Margiotta N, Trapanese E, Basile F, Nasti G, Papa A, Bellini O, Falconi C: Body composition, eating behavior, food-body concerns and eating disorders in adolescent girls. Ann Nutr Metab. 2003; 47(6):284-93.
4. Santonastaso P, Friederici S, Favaro A: Full and partial syndromes in eating disorders: a 1-year prospective study of risk factors among female students. Psychopatology 1999 Jan-Feb; 32(1):50-6.
5. Favaro A, Ferrara S, Santonastaso P: The spectrum of eating disorders in young women: a prevalence study in a general population sample. Psychosom Med 2003 Jul-Aug; 65(4):701-8.
6. Birch LL, Fisher JO: Development of eating behaviors among children and adolescents. Pediatrics 1998 Mar:101(3 Pt 2);539-49.
Attention. Please note that these items are provided only for information and are not intended as a substitute for consultation with a clinician. Patients with any specific questions about the items on this list or their individual situation should consult their clinician.